The Community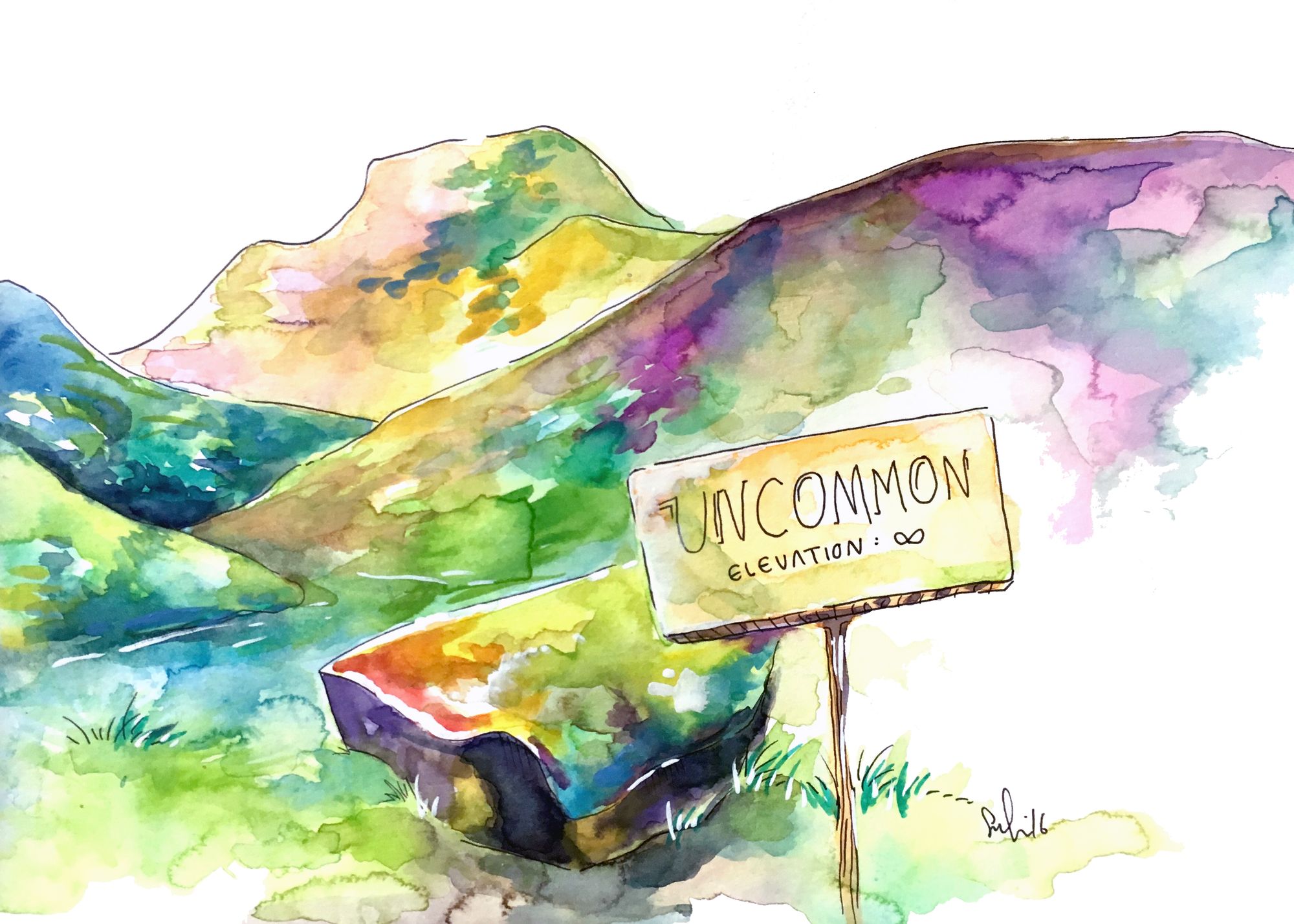 Uncommon was a community and in that sense, it doesn't close or end. The newsletter and site, gatherings and Table for Six conversations, postcards and Tangibly Uncommon, were different ways to experience it.
The community was made up of hundreds of members from 25 different countries (see the list below) and thousands of newsletter subscribers. It was the best finest group of people I've had the privilege of knowing. Creative, caring, and genuinely curious, they were eager to welcome, introduce, and learn. They were transparent about regrets, triumphs, relationships, and turning points.
The Uncommon community also embraced the uncommon in it all with gusto. They joined when things were still nebulous, replied to prompts on actual postcards, mailed invites to friends, and talked by phone with five strangers for an hour. It's incredibly fun to dream up ideas for people who are open and willing.
The community had a profound affect on me personally. I was continually inspired to try new things and challenged to rethink my assumptions. I met many of my favorite people and had innumerable delightful conversations.
I'm grateful to everyone who listened, wrote, showed up, cheered, shared, welcomed, joined, questioned, and helped. You are Uncommon.
Favorite Things
Members of Uncommon shared their 10 favorite things in the world. The stories behind them are private to the community, but you can browse this collection of favorite things.
Member Postcards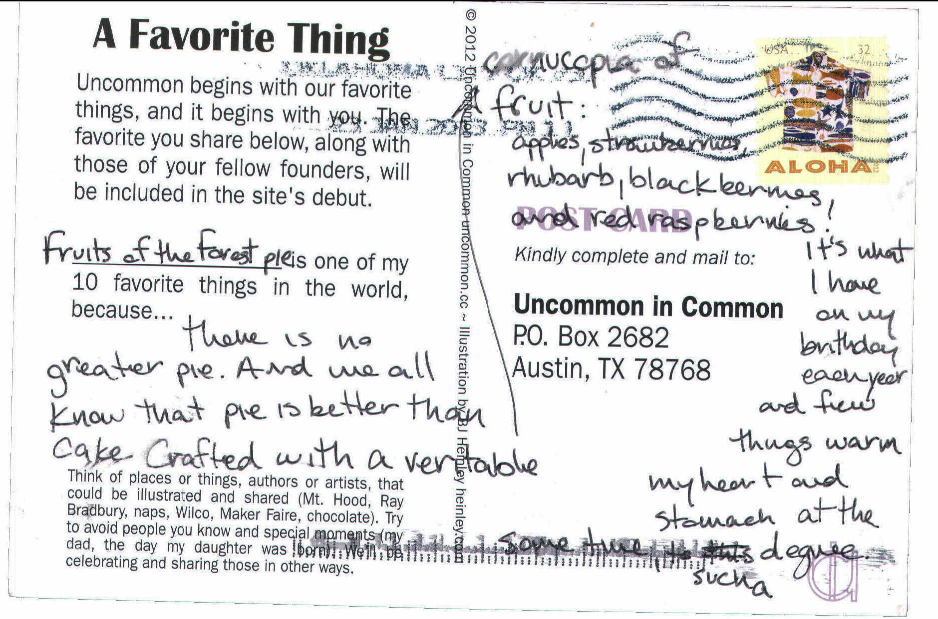 Kaleidoscope Gathering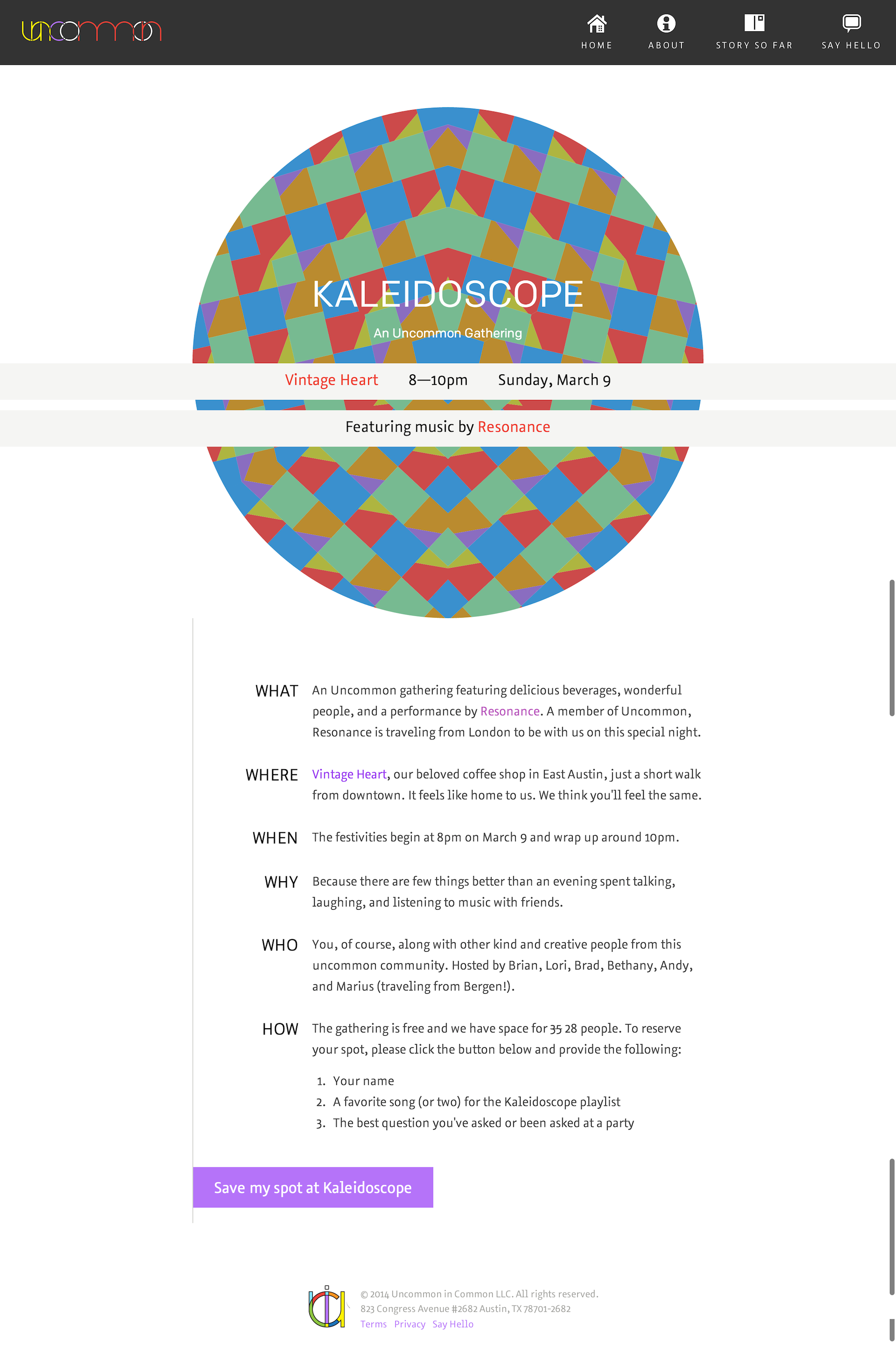 Uncommon Countries
Kind people from 25 countries joined Uncommon! In the internet age, I suppose that isn't remarkable, but each new membership included a trip to the mailbox to send the welcome packet. I treasured writing unfamiliar addresses on the envelope and calculating the postage to countries I had never visited. I often found myself researching cities I wasn't familiar with. Now, we had Uncommon in common :)
Australia
Belize
Belgium
Canada
Croatia
Denmark
England
Finland
France
Germany
Hong Kong
India
Italy
Malta
The Netherlands
New Zealand
Norway
Portugal
Scotland
Singapore
South Africa
Spain
Sweden
Switzerland
United States