Unfinished

Uncommon was never finished, which is fitting. None of us are either. It's hard for me to think of it as finished now.
Here are some of the ideas that didn't come to fruition, but were mighty fun nonetheless.
I have pages of notebooks and digital outlines full of ideas that never reached the pixel stage. I may write about those in the future.
The iOS App
A small group of us spent almost a year working on an iOS version of Uncommon, but progress was slow and the project came to an an end.
From the start of Uncommon, I felt sure that the iPhone and iPad would be the ideal form. We could provide a fullscreen, immersive experience rather than be one tab in the browser pile. I liked the ideas that the community could be with you wherever you went. Whether it would've been as magical as I imagined, I'm not sure!
The app was to include the Dispatch, stacks, favorites, prompts, and profiles, just like the web. The goal was to include three of the biggest missing pieces.
Tables
The best conversations take place with new and old friends gathered around a warmly lit table, talking deep into the night. Tables bring elements of those magical experiences to your phone.
Each Table is a curated conversation around a single subject, from Fiction to Post-Punk, The West Wing to Radio Shows, Leadership to Animated Films. Simple, thoughtful questions spark meaningful conversations that ebb and flow, soft and loud, till the fire dies down. As a member of the Table, you can suggest new prompts and help decide what's discussed next.
At the neighborhood-wide Common Table, we gather insight into the art of living. Each week, we explore a question together. Who was your first best friend? What three words describe your city? The warm and honest replies change how we see ourselves and each other.
Messages
Send a personal message to an Uncommon neighbor. Each message is delivered with a beautifully illustrated stamp of your choice and on its own mysterious schedule. It adds the whimsical touch of dropping something in the mail and not knowing when someone will get it. Plus, you have complete control who, if anyone, can send you messages.
It's not a pile of unread email or a stream of real-time interruptions. Just a delightful slice of conversation awaiting you the next time you stop by the front porch.
All the Best
Celebrate the best part of your week and revel in the contributions of your eclectic neighbors. What's the best thing you read, watched, or listened to this week? What was your favorite moment away from your screens? Limiting each question to a single answer surfaces only the best. Start the weekend with an amazing collection of recommendations.
Here are a few of the mockups.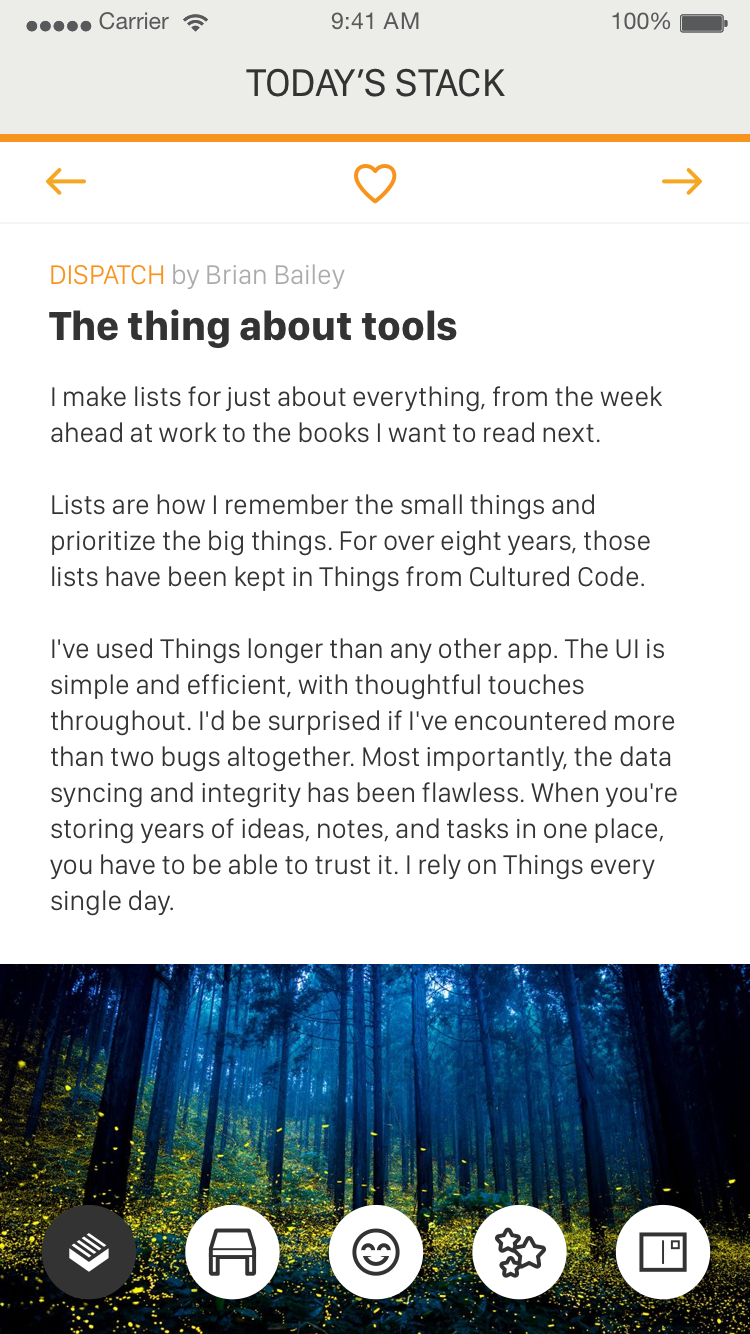 Logos and more